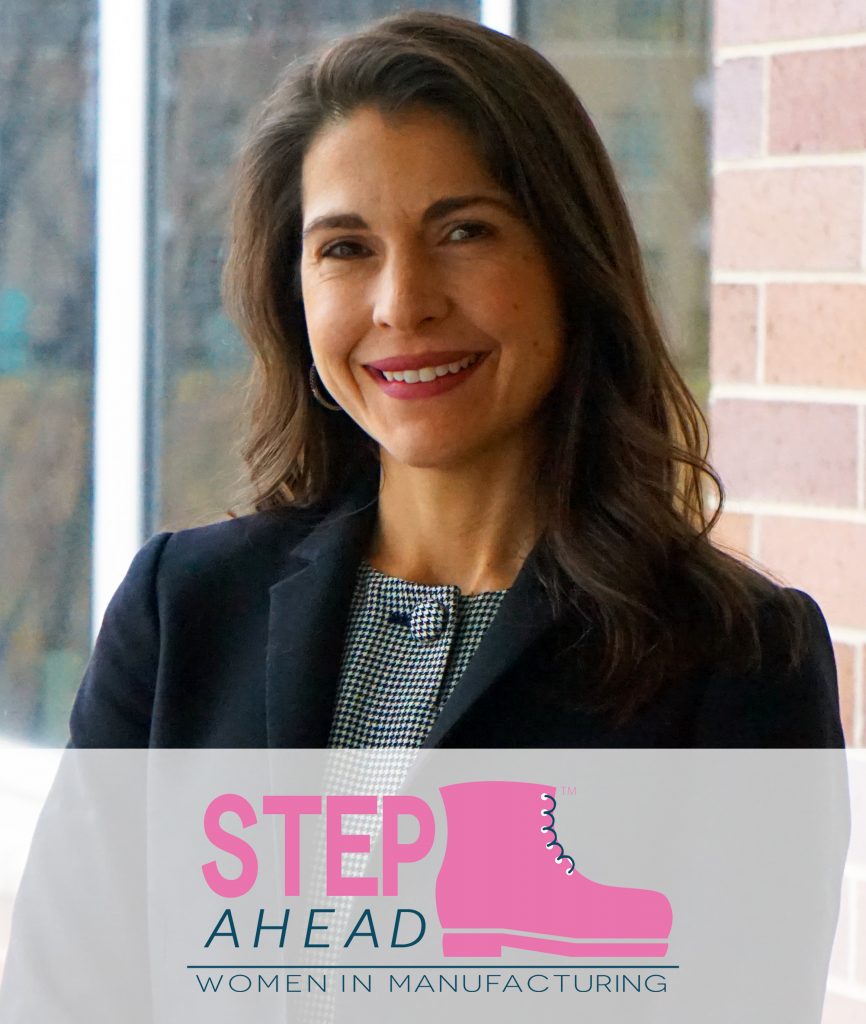 The National Association of Manufacturers' (NAM) Manufacturing Institute recognized Erin McDowell, Divisional Counsel for Range Resources as one of the 2019 STEP Ahead honorees. The annual STEP (Science, Technology, Engineering and Production) Ahead Awards recognize women in these fields who exemplify leadership and excellence within their companies. Honorees are tasked with paying it forward and further encouraged to mentor and support the next generation of female talent to pursue manufacturing and related careers after attending a 2-day professional development program in Washington, D.C.
"Providing more opportunities for women in manufacturing is more than just the right thing to do. At a time when manufacturers face a workforce crisis, and with women still constituting less than a third of manufacturing workers, it's clearly critical to the future of our industry and the economy," said Carolyn Lee, executive director of The Manufacturing Institute. "The Manufacturing Institute's STEP Ahead awards—which provide today's female leaders in manufacturing the recognition they deserve while simultaneously elevating role models that can inspire future generations to join them are an important element of our commitment to helping foster a 21st century manufacturing workforce by developing current leaders and engaging future ones."
Below is the Manufacturing Institute's feature on Range's McDowell.
Erin McDowell joined Range Resources in 2015 as the company's Division Counsel, leading all legal matters related to Appalachian Basin assets—the company's core operating area. Erin has refocused the efforts of many teams across the company to streamline communication and achieve strong business outcomes. With a deep understanding of law and company operations, Erin works diligently to ensure that dollars are more efficiently spent and that goals are quickly met. Her responsibilities and accomplishments have allowed various technical teams at Range to move forward more efficiently and successfully develop abundant natural gas for manufacturers and other end users. As one of the region's foremost experts in oil and gas law, Erin's leadership was of critical importance during a time when the industry faced considerable headwinds both locally and nationally.
In 2018, Erin was one of 10 Pittsburgh-area leaders selected to attend Harvard Business School's Young American Leaders Program. Joined by 130 leaders from across the country, Erin shared key insights on what is driving success in the oil and gas industry, and how the industry has responded to significant challenges. As one of only a handful of women who hold Division Counsel and/or General Counsel roles in her industry, Erin is an example of the increasingly important role of the women in oil and gas. In addition to being a member of an in-house mentoring group focused on empowering women, she has participated in career workshops for Dress for Success and provided pro bono work to represent low-income women in Protection from Abuse proceedings. Additionally, Erin has served as a panelist for numerous events focused on women for organizations including Women's Energy Network and international law firm Jones Day. She holds strong relationships with other women in the legal field, which has spurred an increase in the number of female attorneys with whom Range now conducts business.